Search a Street, City, Province, RP Number or MLS® Number
Our Duty Realtor this week is Rami Zbib, Realtor®
Contact Rami at (cell) 519-816-9990 with any of your Real Estate needs!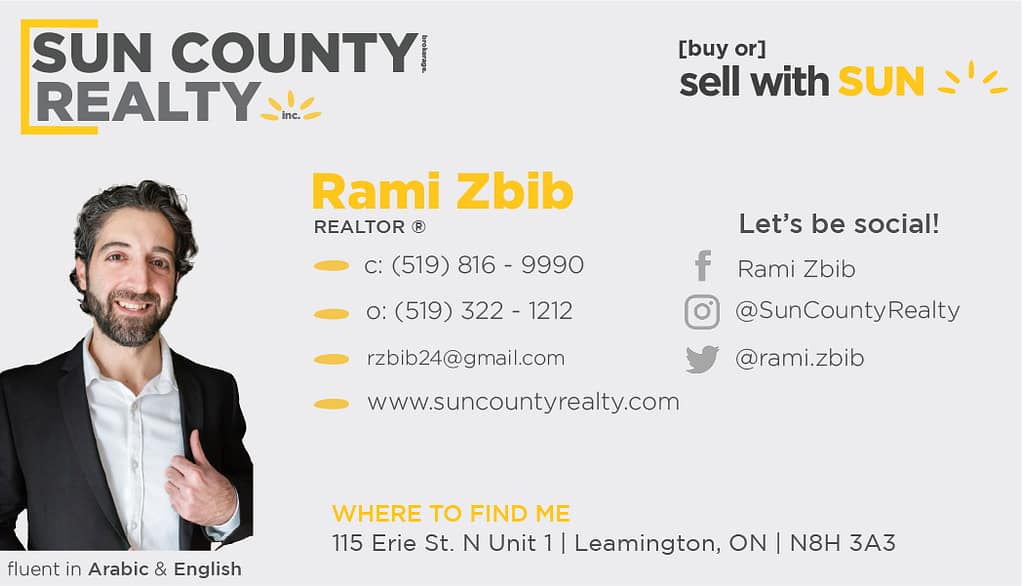 Sun County Realty Inc. is a full-service real-estate brokerage based in Leamington, Ontario. Sun County Realty is known for providing outstanding service to clients near and far as they navigate the world of real estate.
REAL ESTATE

WHERE YOU'RE AT.